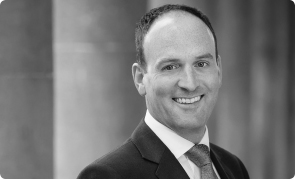 History
Mark Giles, director of Salubrium, offers two decades' experience in the healthcare and risk management sectors, including strategic consulting, business development, account management and marketing.
ROI
£5-8 within 12 months
on every £1 spent
1 in 5
people suffer stress in the
workplace at any one time
SEE the problems and understand them in context:

Sickness absence; day-one absence monitoring.
Evaluation: audit, surveillance, lifestyle, health, wellbeing, resilience, screening, process, board papers, business cases for new services.
Entirety: understand how everything is linked, and how these issues affect other areas of the business, accurate reporting, whole approach, IT interlinking.
SEE new ways to address these problems proactively to turn them into opportunities:

Sourcing in the following areas:

day-one absence monitoring
occupational health
employee assistance programmes
private medical insurance
rehabilitation
stress vocational rehabilitation
health screening
wellbeing
resilience

Early intervention: triggered referrals, occupational health, absence case management, stress vocational rehabilitation.
Engage: employees, HR policies and procedures, rehabilitation, primary care, occupational health, employee assistance.
SEE long-term benefits and measurable return on investment through taking a holistic, long-term view:

Support: recovery and rehabilitation.
Enable: 'Interlinked Whole' benefits, insurance premium reductions, group income protection, employers liability.
Educate: guidance, promotion, resilience, wellbeing, lifestyle coaching, HR policies, behaviours.